Once you have completed the installation and activation of the FraudLabs Pro addon in X-Cart, you might want to verify the success of your setup and ensure that the fraud validation is functioning correctly. In the following section, we will guide you through the testing process. It's important to remember that the "Reject FraudLabs Pro REJECT status" option must be activated in the FraudLabs Pro Addon Settings page.
Perform the fraud validation testing
Select a product and add it into the cart.
At the checkout page, please enter testing@example.com as the client email address, so that it will trigger the REJECT action as stated in our default validation rules.
Then, enter shipping and billing addresses and click on the Choose shipping button.
Select the delivery method and click on the Proceed to payment button.
Upon clicking the Place order button, a warning message will be shown.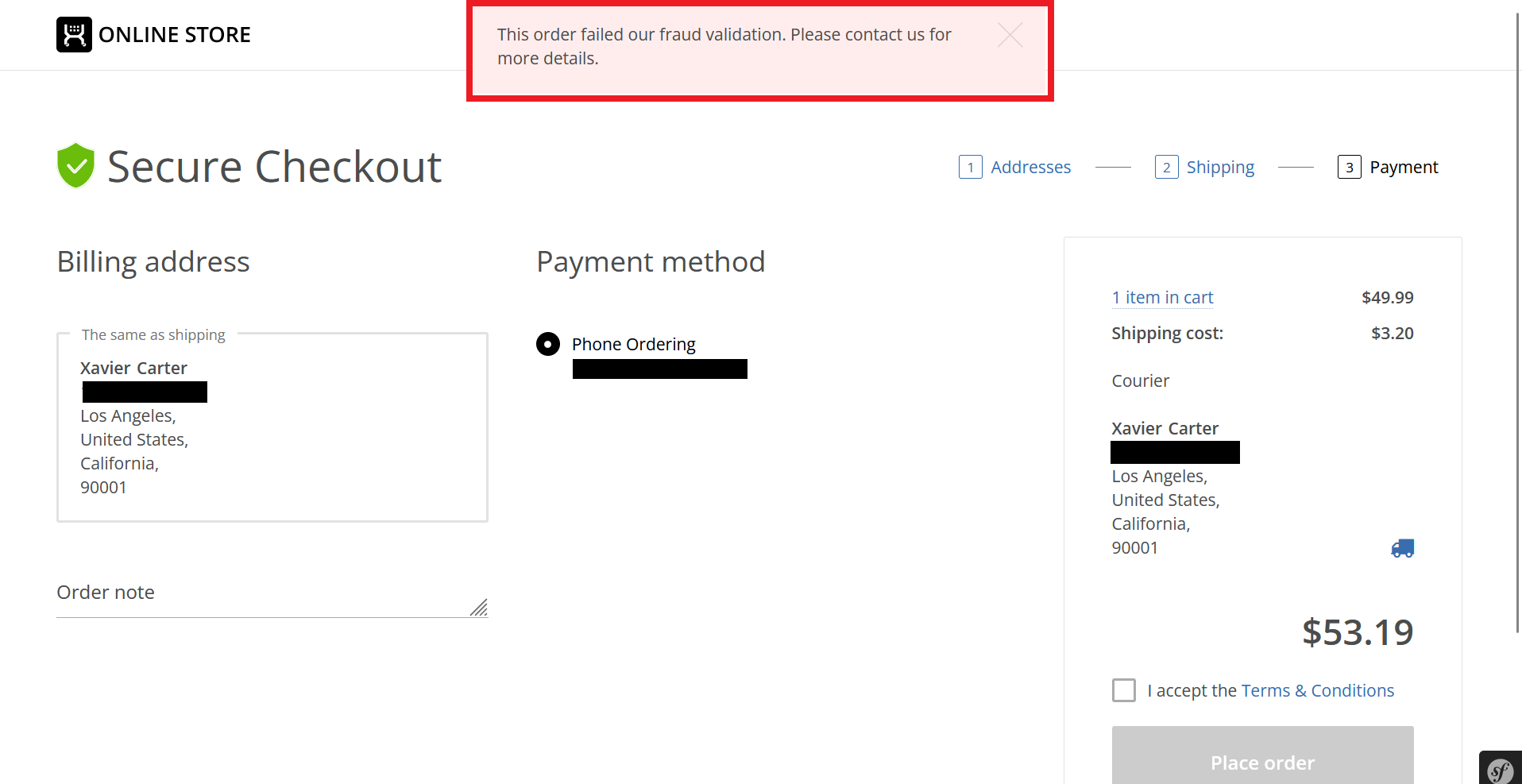 You can also login to the FraudLabs Pro merchant area to view the complete transaction details. It will show that the transaction is in the Reject case for this example.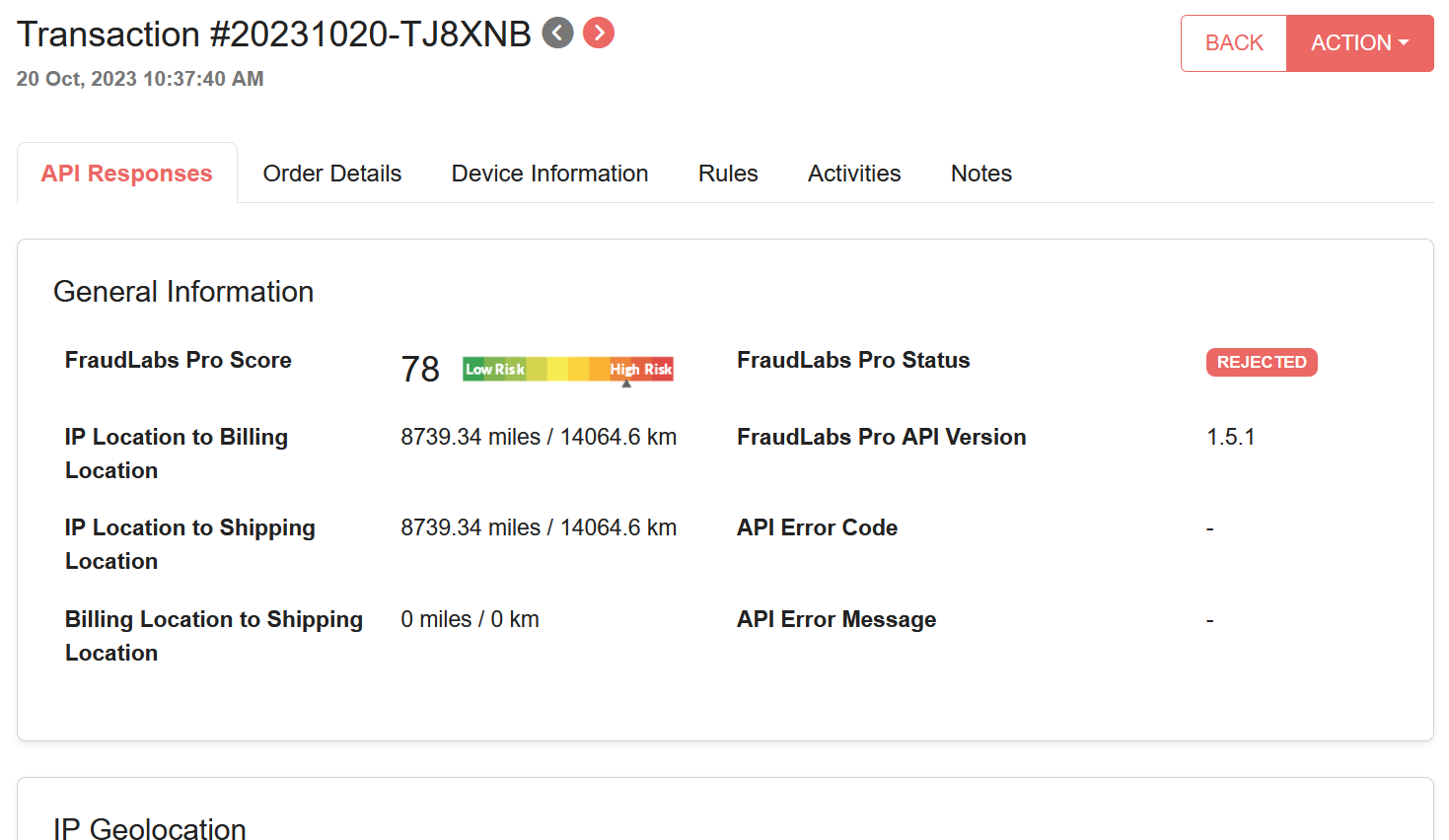 Done.
Configure the validation rules
The preceding test illustrates the process of flagging an order for rejection. You have the flexibility to customize the validation rules in the merchant area to align with your specific business requirements. As an example, you can establish an IP Validation rule to trigger a review when an order is destined for a specific country. In total, we offer over 50 validation rules, and this list continues to expand. To explore deeper into the sequence of executing fraud validation rules, please visit the article titled "How is the sequence of execution of fraud validation rules?"
Summary
After you have conducted a successful test of the addon, you can simply allow it to operate in the background. It will autonomously analyze each order for potential fraud indicators. The addon will send you an email notification in the event of a detected fraud order, though you have the option to disable these notifications in the merchant area settings. Additionally, you can access comprehensive fraud reports by logging into your merchant area at https://www.fraudlabspro.com/merchant/login.
---
Free Fraud Protection Today!
Start safeguarding your business with FraudLabs Pro Fraud Prevention at Zero Cost!