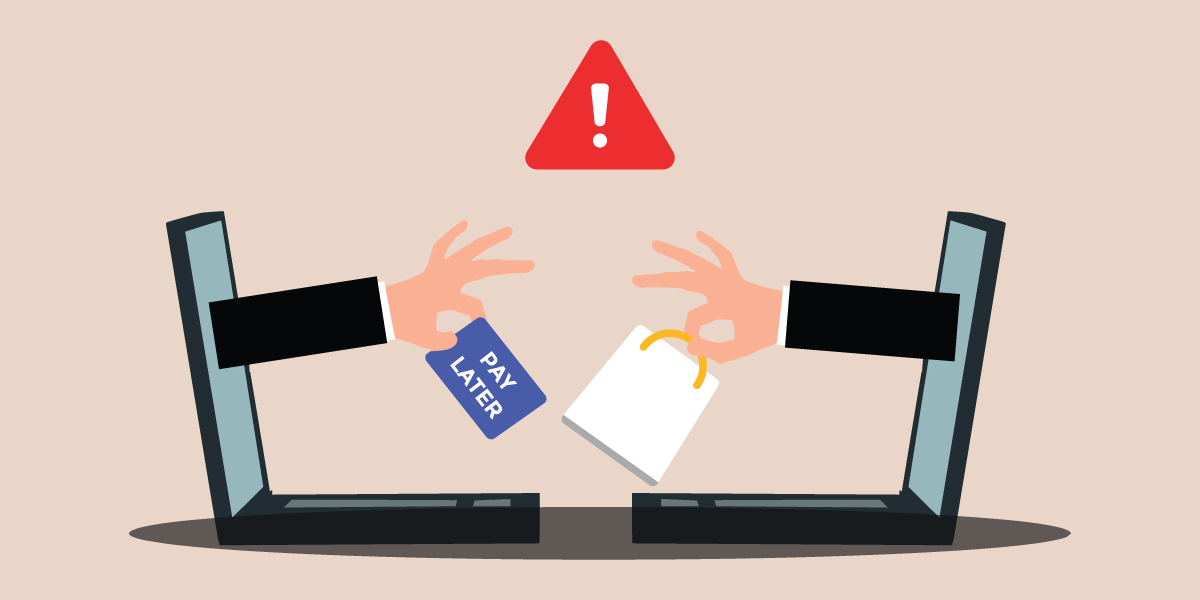 Buy Now, Pay Later (BNPL) can be considered the modern incarnation of the old installment plans that some brick-and-mortar stores give their customers. BNPL is often available on major e-commerce websites. Upon checkout, customers just have to select the BNPL option and their repayment schedule. There is usually no upfront payment required. Customers just need to start paying 1 or 2 months later, with monthly installment payments. The installments are often interest-free which makes them highly attractive to cash-strapped buyers.
Juicy target for fraudsters
Since BNPL is usually targeted at those who are less affluent, credit checks might not be as stringent as opposed to normal credit card purchases. This exposes merchants to a higher risk of being defrauded. Stolen identities and credit cards can be utilized to make purchases which will end up as chargebacks on the merchants.
What can merchants do to protect their online stores?
At the very least, merchants should incorporate SMS verification as part of their onboarding process for BNPL customers. When fraudsters have to present their mobile phone numbers for identity verification, they will be more reluctant to press their luck. After all, how many different mobile phone numbers can they get to perform their fraudulent activities. Not many, right?
That said, you cannot always assume they won't have access to many phone numbers. This is especially true if you're dealing with a huge national criminal syndicate. For this reason, screening your customer's details via the FraudLabs Pro fraud prevention service is key to protect your business revenue.
How FraudLabs Pro can help prevent BNPL frauds?
First of all, FraudLabs Pro have multiple blacklists to check against user and credit card data. These are powered by the FraudLabs Pro Global Merchant Network. Merchants around the world using FraudLabs Pro help to protect each other from fraud by reporting whenever they encounter a fraudulent transaction. All of these contributions are then utilized in real-time to protect others on the network.
FraudLabs Pro can see when fraudsters make multiple purchases by tracking their email address, IP address, etc. Fraud patterns can be observed and merchants have the option to customize fraud rules to flag orders for manual review or reject straightaway. This eases the workload on the merchants to check for frauds.
Conclusion
There should be no excuse for not using FraudLabs Pro to protect your bottom line. The FraudLabs Pro Micro plan allows merchants to screen up to 500 orders for free per month. Using FraudLabs Pro, you will suffer fewer financial losses due to chargebacks and frauds. Use the money to grow your business and when you need to screen more orders, just upgrade to a higher plan. Trust FraudLabs Pro to help your business grow!
Check out the plans: https://www.fraudlabspro.com/pricing